ERC – champions Q&A: Chris Ingram and Ross Whittock
Sport news
How does it feel to be the provisional FIA European Rally champion for 2019?
"At the time, that was the most emotional, tense moment, we'll never have another moment like that in our lives. We didn't know we'd won it for like, 20 minutes or so, trying to calculate. We got a puncture, we thought we'd lost it all, then Alexey, we found out he'd got a puncture…oh my, it just the most ridiculous, mental finish of a rally wasn't it? And to have won it is incredibly emotional how much it means to the team, who have helped me, I would never have even done a rally without these guys. And all the 350 people who have sponsored me, my family, there's been so many people behind me and I'm just so grateful and hopefully I've given everyone something to smile about."
Can you believe you've done it?
"No, it's not sunk in, I'm shocked. I feel unbelievably relieved, because I thought it was going to be another time missing out, the final stage, just like in Barum. So it was very painful for the first few minutes when we thought we'd lost it I can tell you that!"
Does this make up for missing out on the ERC1 Junior title by 0.3s?
"Oh yeah, I don't care about that, this has been a life's ambition to win this. You know, Alexey Lukyanuk is one of the fastest guys in the world, no-one can doubt that, he is mental quick. I just can't believe we've done it, I'm just so, so happy and thankful to everyone who has helped us do it."
It's been 52 years since the last British champion. What does that mean to you?
"Yeah, I got a message from Vic [Elford] saying that he doesn't drink but he's going to open a bottle of Champagne for us tonight. It's overwhelming, it's just an unbelievable, it's just…I just can't get my head round it."
What's the next step then?
"No idea! Absolutely no idea. Hopefully, it'll be a big help for my career and helps us get some funding to carry on."
What were the key moments to your title success?
"Probably the last three rallies. I felt like the first half of the season was a bit like a nightmare, probably the worst…I was driving, I was putting so much pressure on myself, I was driving too fast and slower. And it wasn't until Barum where I was on the back foot and nearly lost everything that my pace came back and I sort of turned a corner and realised I'd just been putting way too much pressure on myself. So, when I relaxed, it sort of came back and we were lucky to get second in Cyprus. I think the last three rallies really turned things around. I'm just so, so pleased I've done it.
Are there any lows?
"No, no. It's just payback for everyone who has supported me."
Chris Ingram (Great Britain), ERC1, Toksport WRT Co-driver: Ross Whittock (Great Britain) Car: ŠKODA Fabia R5 Evo Date of birth: 07/07/94 Position: First Points: 141 Best 2019 result: 2 (Cyprus)
An ERC regular since 2014, Ingram took the 2017 ERC3 Junior crown in a dramatic final-round decider and just missed out on doing likewise in ERC1 Junior the following season. Son of former national rallying regular Jon Ingram, Chris Ingram began 2019 with one goal in mind: to become the first Briton since Vic Elford in 1967 to win the European title. As well as title success, Ingram has captured myriad awards during his career, including the Colin McRae Flat Out Trophy for a heroic performance on the 2014 Circuit of Ireland Rally, which ultimately ended in a car-wrecking crash.
CAREER AT A GLANCE:
2018: 2 (1 win), ERC Junior U28; 5, ERC; 6, Baltic Rally Trophy; 25, WRC2
2017: 1 (3 wins), ERC Junior U27; 1 (3 wins), ERC3
2016:  1 (1 win), ERC3; 2 (1 win), ERC Junior; 12, 2WD class German DRM
2015: 4 (1 win), ERC3; 5 (1 win), ERC Junior
2014: 7, ERC Junior/ERC 2WD; 15, Volant Peugeot
ERC FORM GUIDE 2019:
Azores Rallye: 3 (1, ERC1 Junior)
Rally Islas Canarias: 2 (2, ERC1 Junior)
Rally Liepāja: 4 (3, ERC1 Junior)
PZM Rally Poland: DNF (mechanical)
Rally di Roma Capitale: 6 (2, ERC1 Junior)
Barum Czech Rally Zlín: 3 (2, ERC1 Junior)
Cyprus Rally: 2
Rally Hungary: 2
ROSS WHITTOCK
How does it feel to be ERC champion?
"It feels incredible. It's been a tense rally, different to any other rally we've ever done. So much mud, so much water and the end of that last stage was, I think I had a heart attack, it was that tense at the end of it. But, yeah, it feels amazing that we've done it."
What was going through your mind at the end?
"It was such a narrow road and we were blocking everyone in and I knew time was running low for us to get to the next time control and we had to change a front-right puncture, no-one knew what was going on, so I just decided to change the puncture on my own and just wait for everything to get sorted to be honest."
You've been with Chris for about two-and-a-half years now. What has been the biggest change in him this year?
"This year has been tough I think for Chris, and Barum was a changing point for us. We knew we had a strong championship position but we also had a strong Junior championship position and losing out on that Junior title was tough on Chris, but it motivated him more to try even harder and this rally is probably the best rally he has ever driven because these conditions were so tough, the skill he has shown is just unbelievable to be honest."
Does the fact you've had to fight for budget all season add to the overall feeling at all?
"Oh definitely, definitely. This year, the budget has been a massive struggle and we could not have done it without Toksport. The pressure that has been on Chris to get these results has been huge so my role really with Chris, has been to just keep him as calm as possible and relaxed as possible. Because when he is relaxed, that's when he drives best."
Keeping him calm is easier said than done I imagine?
"Yeah, yeah (laughter) it's a very tough job. He was stressing out a little bit before that last stage, but you've just got to tell him that it's just another stage, just drive it how you would normally drive."
ERC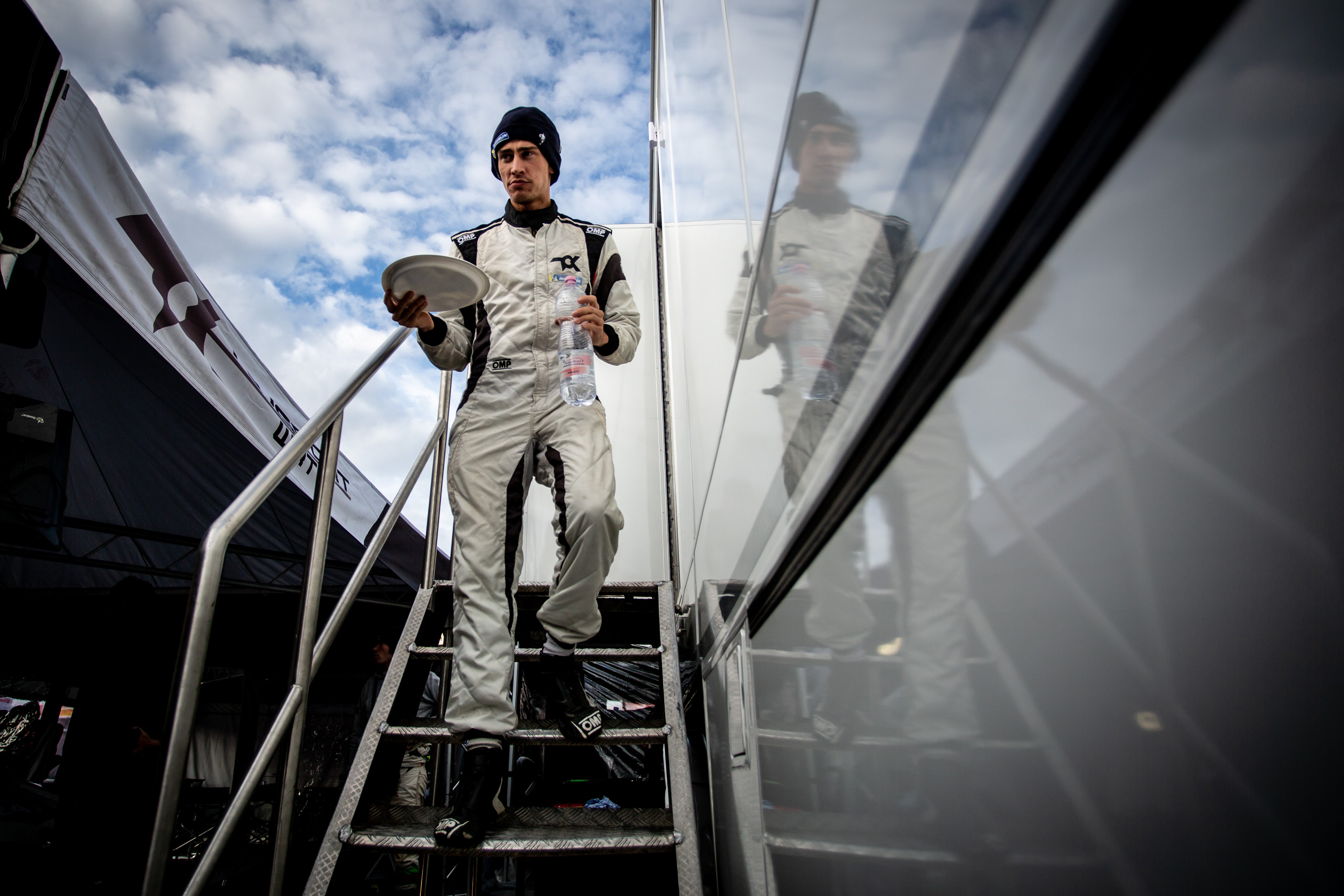 SEASON 2019SportRallies1SportEuropean Rally ChampionshipRalliesSEASON 2019ERC00Sunday, November 10, 2019 – 9:44pmSunday, November 10, 2019 – 9:44pm