FIA GT World Cup: Manufacturer Focus – Porsche
Sport news
Porsche has brought an entirely new line-up to this year's Macau Grand Prix, as the marque is aiming to challenge for its first ever victory in the FIA GT World Cup, held at the demanding 6.2km street course located in the former Portuguese colony.
The 2019 edition of the event is an all-German matter, with the world-class entry being comprised of Audi, BMW, Mercedes-Benz and Porsche machinery.
Just like last year, Porsche has entered four cars. This time, however, it's a largely overhauled effort, with the latest generation of the 911 GT3 R making its Macau debut.
The teams running the car have also changed, with Craft-Bamboo Racing and Manthey Racing making way for Absolute Racing and ROWE Racing as the outfits looking after the quartet of the manufacturer's GT racers.
Despite its illustrious history, including a record number of 17 Le Mans 24 Hours triumphs, Porsche has never clinched the FIA GT World Cup, with the previous four editions of the event being won by BMW, Mercedes-Benz, Audi and Mercedes-Benz respectively.
The driver line-up is headlined by the 2016 FIA GT World Cup winner Laurens Vanthoor, joined at ROWE Racing by Earl Bamber.
Former Formula 3 racer Vanthoor has made a name for himself following his switch to GT racing, initially driving for Audi and later – Porsche. An FIA GT Series title, class victory in 24 Hours of Le Mans and an IMSA class success are amongst his accomplishments.
New Zealander Bamber is a product of the Porsche system, having started racing for the manufacturer in the Carrera Cup Asia series where he scored back to back title in 2013 and '14. He also clinched the prestigious Porsche Supercup series before being picked up by the marque to drive its 919 Hybrid. This promotion resulted in two overall 24 Hours of Le Mans victories behind the wheel of the LMP1 prototype.
Bamber has also scored two class victories and one overall podium in the Bathurst 12 Hours race to cement his position as one of the best GT specialists out there.
Fellow factory driver, Frenchmen Kevin Estre will drive for Absolute Racing, with the line up being rounded out by Alexandre Imperatori, who's making a one-off outing.
Estre is another driver who moved up through the ranks with Porsche, having started out with winning French Carrera Cup title and ending up with two FIA World Endurance Championship GTE Pro titles and a Le Mans class victory.
Imperatori, who has Carrera Cup Asia and Chinese Formula Renault titles to his name, is Porsche's 'local' driver for Macau. The Shanghai-based Swiss racer should be an asset for the manufacturer given his wealth of experience around the Guia Circuit.
Porsche turns up well to this year's edition well-equipped but with the overall strength of this year's entry nothing can be take for granted.
Race of Macau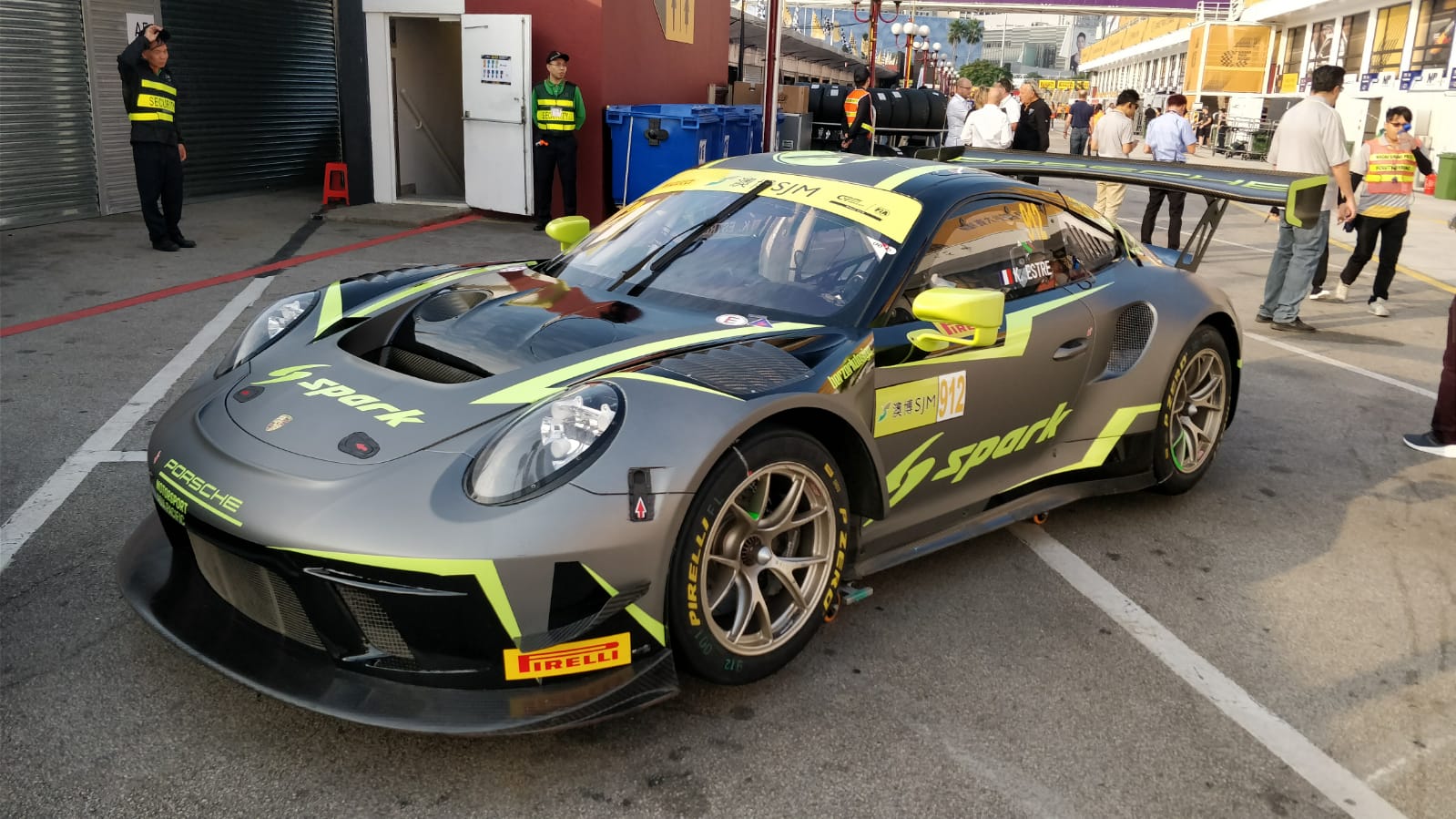 SEASON 2019SportCircuit1SportGT World CupCircuitSEASON 2019Race of Macau00Thursday, November 14, 2019 – 9:42amThursday, November 14, 2019 – 9:42am